Felicitamos a los Dres. Martina Crispo y Pablo Smircich cuyas propuestas a los Funding Programmes 2022 del "International Centre for Genetic Engineering and Biotechnology (ICGEB)" fueron aprobadas en la etapa de evaluación internacional.
La Dra. Martina Crispo obtuvo un apoyo de EUR 12.000 para la realización del curso "Latest Advances in Genome Editing and ART Technologies in Laboratory Mice", que se realizará del 15 al 19 de mayo de 2023.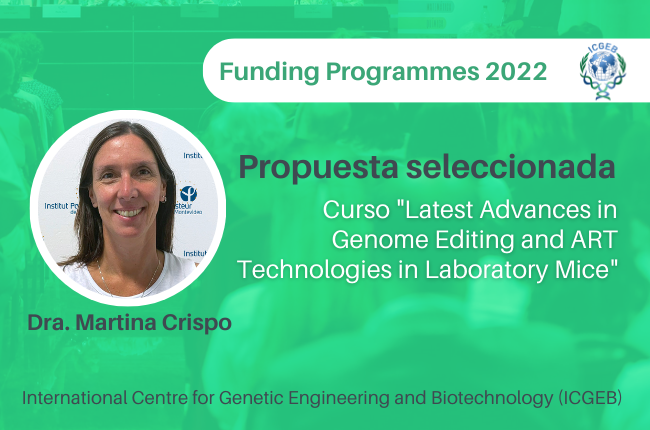 El Dr. Pablo Smircich obtuvo un apoyo de EUR 36.000 para el proyecto "The role of trypanosome RNA binding protein TcUBP1 in post-transcriptional regulation".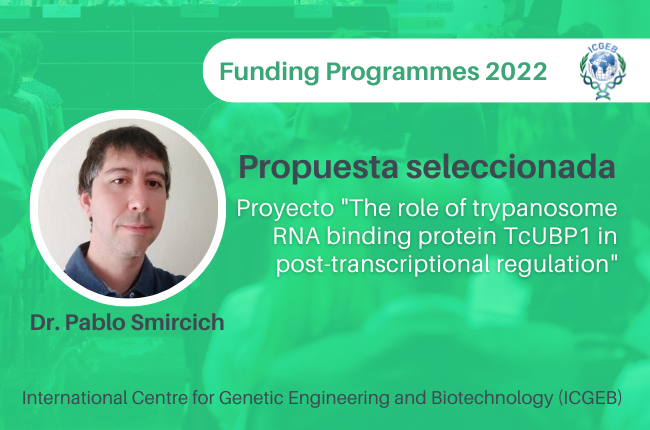 Recordamos que el Director General del ICGEB, Dr. Lawrence Banks, estará presente en nuestro país y dará una charla informativa de las actividades del Centro, denominada: "ICGEB: Promoting International Scientific Cooperation and Development".
La misma se realizará el viernes 24 de marzo, a las 9 hs. en la Sala de Conferencias PEDECIBA (Edificio Anexo J.P. Saenz - Isidoro de María 1614, 6to piso).